Aurora Australis Records
· Culture · Tradition · Spirituality ·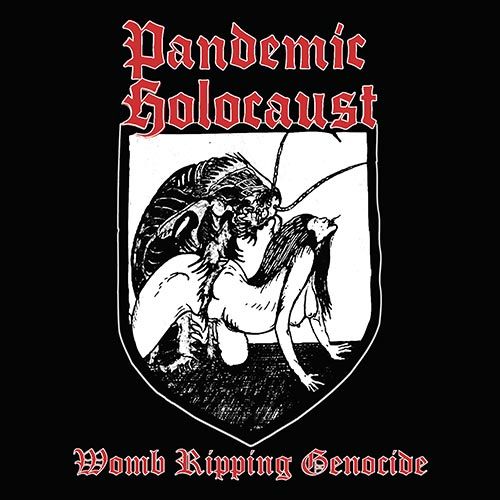 Pandemic Holocaust - Womb Ripping Genocide
1. Womb Ripping Genocide | 3:22
2. Scorched to the Bone | 2:33
3. Angel Sodomy Impalement | 3:18
4. Extinction Lust | 2:45
5. Mutilate the King | 3:02
6. Raping the Diseased | 2:28
7. Hail Mortal Suffering | 3:47
8. Swine Shall Breed | 3:56
Total playing time | 25:11 min
CD $12
Posted anywhere for $3.20
---
Aurora Australis, 2018
WOMB RIPPING GENOCIDE, the debut full length album from PANDEMIC HOLOCAUST, is savage, raw Black/Death Metal in its most aggressive and chaotic form.
The sound on this new recording is more developed, or perhaps digested compared to the demo, though it retains all of the venom and rigor contained in the first release.
One review stated that the album "Decapitates posers..." with "riffs executed at the speed of light." (Broken Tomb Zine). Release on limited CD by AAR, following initial pressing by Maltkross in 2017.
Limited CD release by Aurora Australis