Aurora Australis Records
· Culture · Tradition · Spirituality ·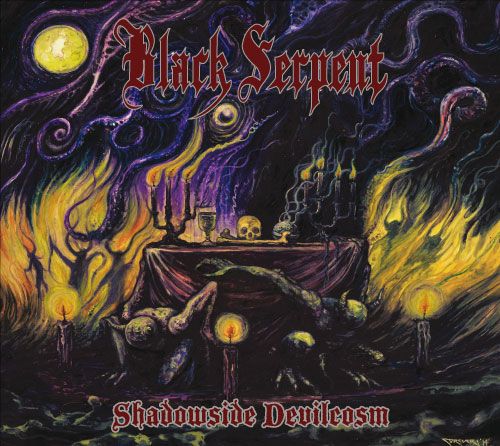 Black Serpent - Shadowside Devilcosm
i. Nightside Awake | 6:34
ii. Nightcult Twilight | 4:06
iii. Demon Flight | 6:07
iv. Serpent Throne (Instrumental) | 5:59
v. Serpent Gate | 3:53
Total playing time | 26:39 min
Digipak CD $16
Posted anywhere for $3.20
---
Aurora Australis, 2018
Black Serpent is a violent passage of controlled Black Death Metal chaos thru the Infernal & Celestial realms of the Nightside.
"Shadowside Devilcosm" is a collection of material from the band's Nightpath Watchtower 7" EP & Nightside Cosmology 12" MLP.
The five offerings are intense riff orientated bestial Black Death metal mixed with grim atmosphere & haunting melodies. With Fast passages contrasted against mid-tempo droning atmosphere.
Limited Digipak release by Aurora Australis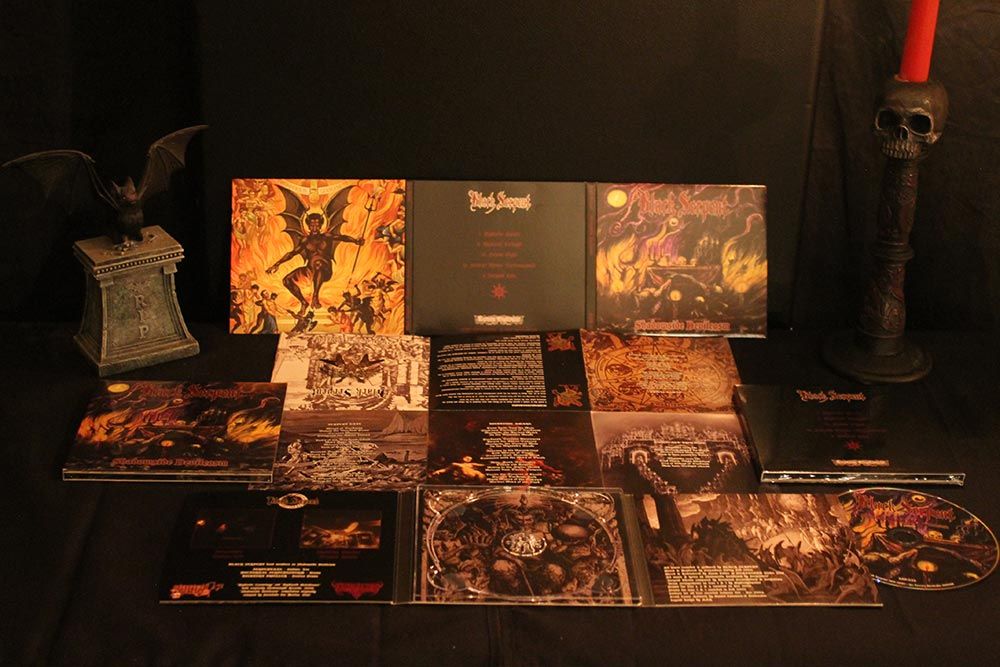 Reviews
"Put the fucker on, and it's rough & ready Black Death gold. And I keep putting it on, and on and on... Currently one of the single best new bands drawing forth the Occult aura of both Black Metal and Death Metal." Nathan T Birk, METAL MANIACS. "The Cult to BLACK SERPENT never stops!!" NECROSIS ZINE
"Perfect symbiosis of downtuned guitar sound, riff orientated songwriting and total bizzare vocals that sound like the spells of an old grey man, new killer band that keeps the ancient beast breathing & manages to unite skills & passion in their own performance of occult Metal of Death!" IRON HAMMER ZINE
"Nightside Cosmology is one of those haunting appetizers, intense and powerful riffing, clean & raw production captures the essence and dark spirit of this Aussie band" ANCIENT CEREMONIES ZINE
"You develop and strengthen the early patents of Varathron" R' LYEH ZINE
"Black Serpent strongly reminds of Greek black metal early/glory days in the sense of emitting aan occult aura whilst remaining very Heavy Metal" ZERO TOLERANCE MAG
"I hear Death Metal Black Metal enriched, guitars are tuned as the best year for Black Metal. Here we have a number of patents from the devils family. Shout at the team for their commitment and for the creation of truly good material" OLD TEMPLE MAG