Aurora Australis Records
· Culture · Tradition · Spirituality ·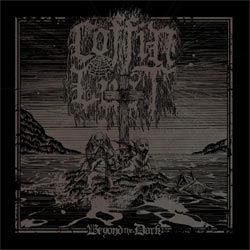 Coffin Lust - Beyond The Dark
1. Necrotic Lust | 4:07
2. Forsaken | 5:10
3. Fading Life | 3:55
4. Beyond the Dark | 3:47
Total Running time | 16:59 min.
$10
Posted anywhere for $3.20
---
Aurora Australis, 2013
Old School Death Metal in the tradition of the late 80's/early '90's.
"Beyond the Dark" comprises of 4 tracks of Morbid Death Metal inspired by the early works of bands like Grave, Autopsy, Dismember, Nihilist etc.
Lyrical themes stay close to the heart of underground Death Metal… mental illness, sociopathic behaviour, macabre tales and the grim realities of humanity´s depravation.
Originally released on tape by Sarlaac Records, now remastered for the CD.
Limited to 1,000 copies.