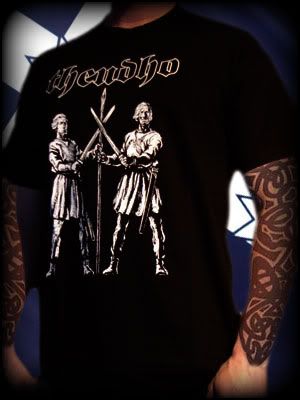 Theudho - Sword-strong - T-Shirts
"Theudho" Sword-strong t-shirts available in: S, M, L & XL and are printed white on black, on Gildan t-shirts. Longsleeve t-shirt also available check for sizes.
Back quotation from Ragnar Redbeard´s "Might is Right" and reads:
"Sword strong races own the earth,
And ride the conquerer's car,
And liberty has never been won,
Except by deeds of war".
---
| | | |
| --- | --- | --- |
| T-Shirt $20 | | |
| Longsleeve t-shirt $24 | | |