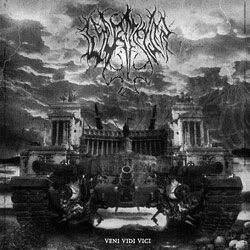 Sturmkaiser - Veni Vidi Vici
1. Veni vidi vici
2. Warangel
3. Memento audere semper
4. Dehumanizer
5. Europa pagana
6. Alle army
7. Sturmkaiser Pt.II
8. We are storm and legion of beast
9. Bonus track: W.A.R.
War Arts Productions, 2008
Latest violent masterpiece from Italian War metal band Sturmkaiser containing nine epic tunes and war cries.
Samples of "Veni vidi vici" and "Europa pagana" from the bands [Myspace]
---