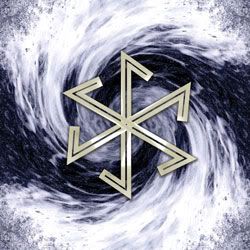 Ironwood - Storm Over Sea
1. Hail Sign
2. Infinite Sea
3. Arctic Tern
4. Weather the Storm
5. Share the Burden
6. Will to Live
7. A Bond to Sever
8. When it's All Over
Self-released, 2010
Australian progressive band Ironwood returns with sophomore album Storm Over Sea. Mixed and mastered by Dan Swanö at Sweden´s Unisound Studios, this new release is Ironwood´s celebration of the beauty, majesty, and fury of the ocean - literally and figuratively, for this is an album of spiritual and psychological dimensions as much as it is a deed of nature worship.
Refining the fusion of extreme metal, progressive rock, and neofolk elements that garnered an outstanding reputation for their debut album :Fire:Water:Ash: ("Outstanding" - Metal Review.Com; "Truly extraordinar ...9.5/10" - Metal Obsession), Ironwood have created an album of vast horizons, spiralling technicality, and powerful vulnerability.
"Storm Over Sea" represents progression for Ironwood in every respect: sophistication of composition, depth of feeling, and richness of arrangements (including some truly spellbinding vocal harmonies by the band´s three vocalists). It is a seamlessly realised expression of the band´s animistic and spiritual influences.
Presented an in exquisite digipak format as well as digitally, with a lush 24 page booklet, Storm Over Sea consolidates Ironwood´s reputation as an evocative, complex, soulful, and above all unique musical force.
Samples and further information are available from the band´s website [Ironwood]
---